Moe's Platters: "The New Taste of Lodi"
Orange walls, sports on the TV, and the aroma of chicken cooking — That's what you'll most likely encounter at Lodi's newest hot-spot on Union Street.  Moe's Platters, a family-owned restaurant, just opened its doors for the first time on October 31st.  They serve an array of gyros, chicken, and kababs.  Behind the counter, you'll find LHS senior Moe Zaal ready to prepare a delicious meal for you.  In a recent interview with him, I learned more about the restaurant and idea behind it.
Q:  Where did the idea of owning your own restaurant come from?
A:  The idea originally came from my dad about three years ago.  We had plans of opening up a pizzeria and it eventually changed into a platter spot.  There isn't anything like that around town and we decided to try something new in Lodi and give people a new taste.
Q: How does it feel to have your own restaurant named after you?
A: To have a restaurant named after me feels pretty cool.  People talk about Moe's Platters and it takes me a few seconds to realize that I actually have my own restaurant.  I'm definitely thankful for my father naming this place after me.  He knows I will be running the business when he decides to retire.
Q: How do you picture the restaurant five years and even 10 years from now?
A: Five years into the future I see the restaurant expanding to various local locations.  Ten years from now I would like to see Moe's Platters become a franchise.
Q: In your opinion, what is the best thing on the menu?
A: The best thing on the menu has to be the 4-piece tenders.  Everyone has been complimenting them.  Some chicken and fries just can't go wrong.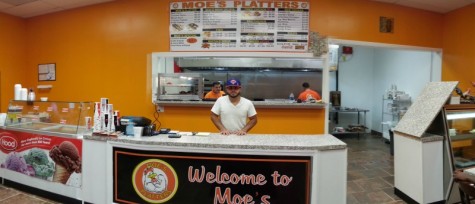 About the Contributor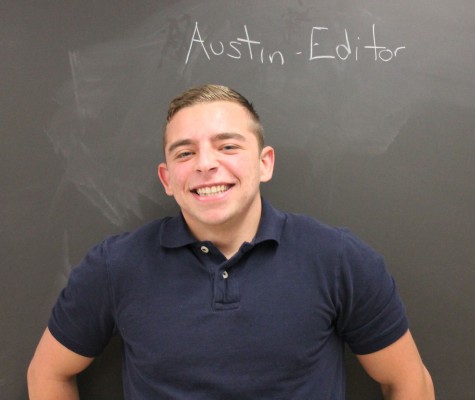 Austin Roberts, Editor
Q: What is your favorite sports team?

A: Yankees and Giants

Q: Where do you want to go for college/ what major do you want?

A: NJIT for architecture...