Faculty Alumni Flashback: Mr. Romeo
Mr. Romeo may be a new face to the students, but he's definitely not new to Lodi High School.  Being back in Lodi High School as teacher has brought back good memories. "It's nice to be back," said Mr. Romeo when we asked him about working in his old high school.   He attended Lodi High School in 2004 after transferring from Garfield.  A new environment turned out to be a new home for Mr. Romeo.  He stated that coming into Lodi High School there was one thing that surprised him the most which was how easy it was to fit in.  He mixed well with everyone especially on his sport teams. Mr. Romeo played on the football, basketball, and baseball team.  His life was revolved around sports and said that his best memory was winning the football championship his senior year.
Although he said he had a pretty good high school experience, Mr. Romeo said if there was one thing he could change he would be more dedicated to his school work.  In our interview we asked Mr. Romeo to leave us with a quote and he responded with, "Life is ten percent what happens to you and ninety percent how you respond to it," by Lou Holtz.  He stated that being accepted into William Paterson really helped him become more dedicated to his studies.   Mr.  Romeo decided to major in something towards math, but never figured he'd become a teacher.  Coaching had given him the love for teaching because he enjoyed being able to teach others.  Mr. Romeo said he would had never imagined being back, but he is happy to be around familiar surroundings and faces especially two of his favorite teachers from high school,  Mr. Fusco and Mrs. Kuhl.
We have reached out to Mrs. Kuhl to get insight on Mr. Romeo while he was in high school.  According to Mrs. Kuhl, one of his strengths was math and was an A student in her Geometry and Algebra II class.  Mrs. Kuhl remembers him as a bright student, but as that kid who she always had to bother for the homework which is what she still teases him about until this day.  She also said that as a student, Mr. Romeo was a great kid, dependable, friendly, and fun to have around.  Mrs. Kuhl recalls him as an excellent quarterback who led the 2005 football team to the victory at Giant Stadium. She enjoyed Mr. Romeo as a student and is glad to have him as a colleague.
About the Contributor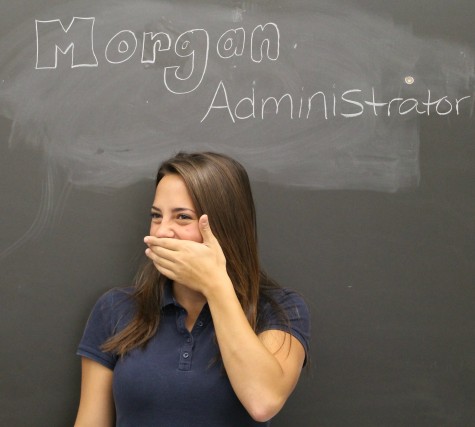 Morgan Guarino, Administrator
Q: What are your expectations for senior year?

A: I want to have a good time and to look back on it as a good memory.

Q: How do you think people...