Unorganized Cooking: Eggs in Purgatory
Hello and welcome back to Hel- I mean Unorganized Cooking. In today's recipe, I'm going to be cooking my new favorite recipe, Eggs in Purgatory, which is basically just Italian Shakshuka.
Ingredients: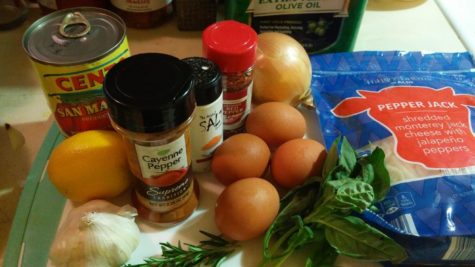 Canned San Marzano Tomatoes, whole and peeled
Onion
Garlic
4 eggs
Pepperjack Cheese
Cayenne Powder
Red Chili Flakes
Salt
Lemon
Oregano
Rosemary
Basil
Olive Oil
Cooking Time: 30 min. (It's been a hot minute since I've cooked something that took me less than an hour to make.)
Instructions:
First off, remove the leaves from the herbs and chop your basil
Dice only using half the onion
Slice 3 cloves of garlic
Blend the entire can of San Marzano tomatoes to a chunky paste
In a pan, pour in a generous amount of olive oil
On a medium high flame, infuse the herbs and alliums with the olive oil
Once the oil is infused, pour in the tomato sauce and let it simmer
Apply the salt, lemon, flakes, and cayenne to taste
Once it comes to a simmer, crack 4 eggs into the pan
Let the eggs cook until the egg whites are fully developed. I prefer my eggs runny enough to the point I can drink the yolk with a straw, but if you like then you can fully cook it.
Near the end of the cooking, apply the pepperjack cheese to melt. Why did I not choose Parmesan cheese for an Italian dish? Simply because I loathe the smell of Parmesan with a fiery disgust.
After letting it cool, you should be done. Now how you serve it is simple –you eat it straight out the pan, so you better have not used Teflon for this.
To know you did the purgatory part right, you should feel the heat from the spices, but not feel uncomfortable eating it, unless you were going for that then that's definitely purgatory for sure, especially the part where you think the pain is over after you're done eating it, but that's just part 1. I hope you enjoy!
About the Contributor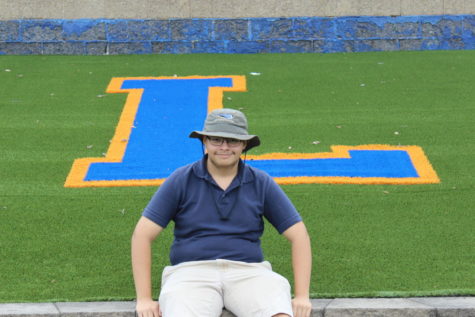 German Castro, Writer
Q: Where do you see yourself in five years?
A: Working at Aldi and studying environmental engineering at Montclair University because of my interest in...