Halloween Safety Tips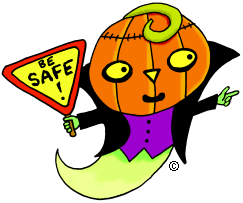 Happy Halloween to anyone celebrating this fun filled day full of people walking around as princesses, horrifying clowns, ghosts, witches, and zombies. However, as always it is important to remember — Safety first!! One project that has been created for safety puruposes is a new campaign called The Teal Pumpkin Project.  This encourages people to raise awareness of food allergies.  Those supporting this project will provide non-food treats for trick-or-treaters and painting a pumpkin teal (color of food allergy awareness) to show their support. Further safety is encouraged as well. In the article, Safekids.org, and in an interview with our school Principal Mr. D'Amico, we put together some tips to follow that will help you stay safe!
Pay attention to where you're walking –put down your cellphones.
Make sure to look both ways when crossing the street.
Children under the age of 12 should have adult supervision.
Only trick-or-treat at houses with lights on.
Carry around flashlights or glow sticks to help you see or be seen by drivers.
Slow down when driving around neighborhoods (Trick-or-Treaters may run across the street without looking).
Popular trick-or-treating times are 5:30 p.m. to 9:30 p.m.
Safety in numbers. Always Trick or treat with a group.
Thank the people providing treats (Be respectful).
Check the candy to make sure the package is sealed before you eat it.
And most importantly……
About the Contributor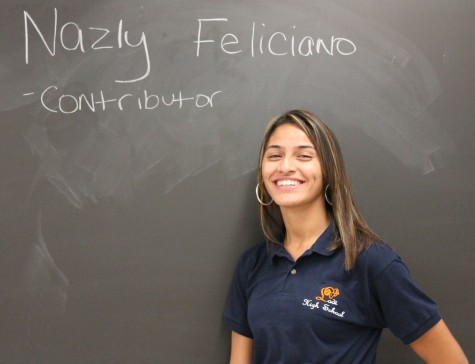 Nazly Feliciano, Author
Q: What's your favorite part about high school?

A: The sports.

Q: What sports do you play?

A: I do track and field.

Q: What colleges are...