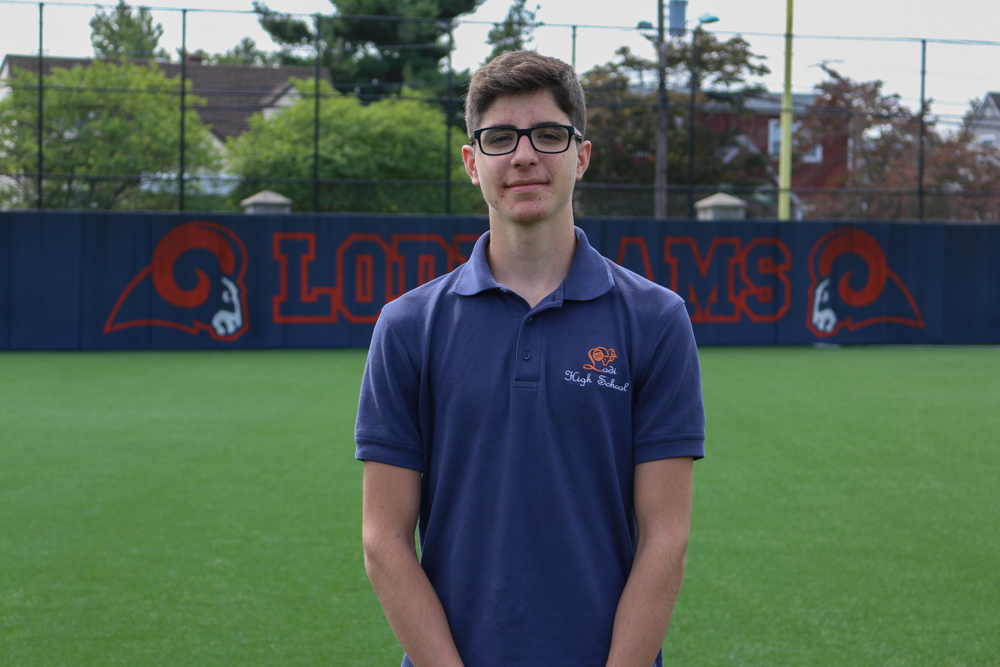 Q: Do you have a hobby outside of school, and if so what is it?
A: "Yeah I do. I make videos on my free time."
Q: What are you looking forward to for this upcoming year?
A: "I'm looking forward to taking advantage of everything senior year has to offer."
Q: What's your favorite thing about LHS?
A: "I like the sport programs offered here at LHS, especially basketball."
Q: If you could be anyone or anything in the world, who or what would you be?
A: "I would want to be a bird, because I've always wanted to be able to fly."
Q: What college do you plan on attending after high school?
A: "I actually have no idea as I still remain undecided."  
Interviewed by Joan Spirollari
Michael Cangialosi , Writer
Jun 20, 2018

Finessin' Tears at Graduation

(Media)

Jun 20, 2018
Apr 19, 2018
Mar 08, 2018
Mar 07, 2018

Teachers Impersonate Students

(Media)

Feb 13, 2018

Robbie in the Halls: Cupid Edition

(Media)

Jan 18, 2018

Robbie in the Halls

(Media)

Dec 21, 2017
Dec 21, 2017

12 Days of Elf on the Shelf

(Media)

Nov 21, 2017

A Thanksgiving Sing-Along

(Story)

Nov 21, 2017

Thanksgiving's Three Course Meal

(Story)

Oct 30, 2017

The "Boo" Crew: Haunted House

(Media)

Oct 30, 2017
Oct 05, 2017

What's in Your Lunchbox?

(Story)

Oct 05, 2017

Shaking It Up with the Rampage

(Story)

Sep 21, 2017

Ten New Says Who

(Story/Media)