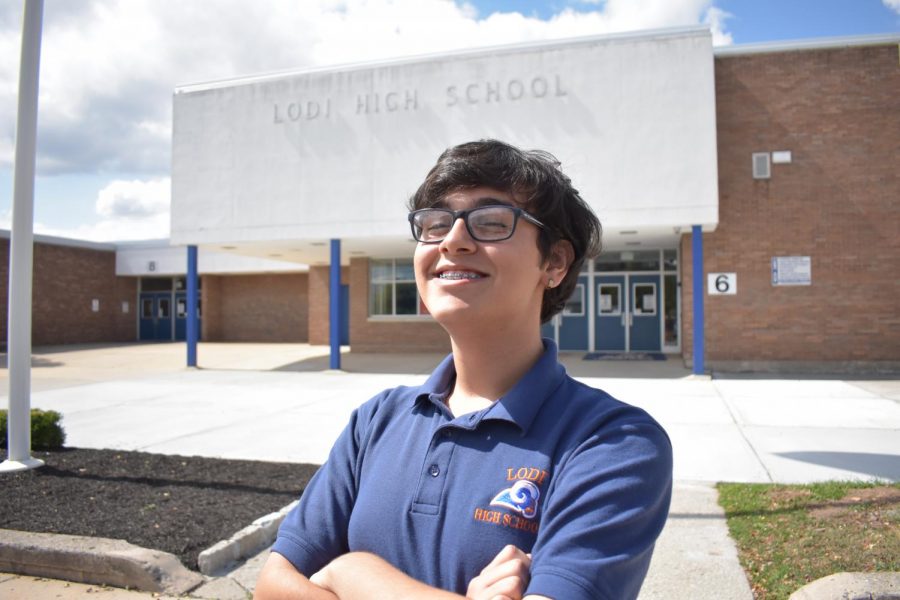 Q: What is it like for you being on stage?
A: It's honestly really liberating because for some reason large crowds don't scare me and it gives me motivation to perform well on stage.
Q: Who would you say is your biggest inspiration?
A: My biggest inspiration as of right now is Conan Gray because of his songs. I feel them to a personal extent.
Q: If you could be one celebrity for a day, who would you be and why?
A: I would probably be Childish Gambino because his stage presence is so incredible and his voice... it gets to me every time.
Q: How would you describe the best day ever?
A: The best day ever would probably be me with my partner laying down in Central Park, lying on a blanket, watching the sunset with music and chips and a bunch of food, talking to each other.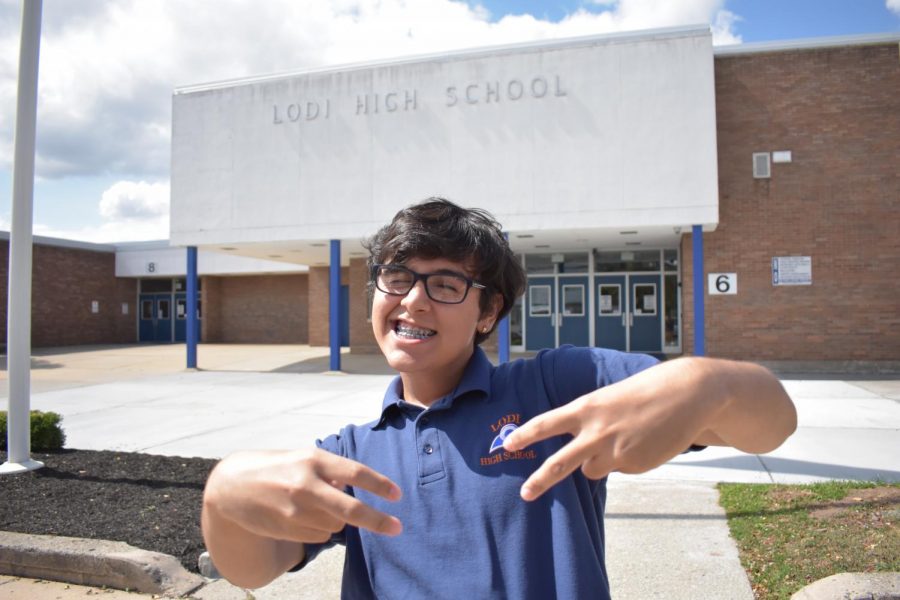 Nick Marin, Writer
Nov 25, 2020

Thanksgiving Exposed!

(Story)

Nov 25, 2020

A Chopped Thanksgiving

(Story)

Oct 09, 2020

Respect and Pride at Lodi High

(Story)

Oct 09, 2020

The Halloween Gala

(Story)

Oct 09, 2020

Superlatives: The One Where They're Seniors

(Story)

Oct 01, 2020

In with the New (Staff)

(Story)

Oct 01, 2020

Ramping Up Rampinions: Quarantine Wisdom

(Story)

Jun 22, 2020

Outstanding Seniors

(Story)

Jun 22, 2020

College Advice from Seniors

(Story)

May 16, 2020

Our Strange Addiction: Billie Eilish

(Story)

Apr 21, 2020

The More You Know the Better: Tame Impala

(Story)

Mar 29, 2020

Quality Content for Quarantine

(Story)

Mar 12, 2020

An Honor to Perform: Honors Recital

(Story)

Mar 05, 2020

The Addams Family Trailer

(Story)

Feb 13, 2020

A Latte Performances: Coffee House

(Story)

Feb 13, 2020

Love: The Unexpected

(Story)

Jan 23, 2020

The Trials and Tribulations of LHS Mock Trials

(Story)

Jan 23, 2020

Ten Years of Trends: Decade Rewind

(Story)

Dec 20, 2019

Jingle All the Way with the Winter Concert

(Story)

Dec 20, 2019
Dec 20, 2019

Spirited Students of LHS

(Story)

Dec 18, 2019

Student vs Teacher: Holiday Trivia

(Story)

Nov 26, 2019

Saving Lives One Food Drive at a Time

(Story)

Nov 14, 2019

Caffeine and Creativity: Coffee House

(Story)

Oct 30, 2019

Halloween on the Cheap

(Story)

Oct 29, 2019

Neon Stripes and Lodi Pride: Hoco 2019

(Story)

Oct 16, 2019

Marching to Victory

(Story)

Sep 26, 2019

Summer in September: LHS' Favorite Hits

(Story)

Sep 26, 2019
Sep 26, 2019

Put Some Pep in Your Step this Fall!

(Story)