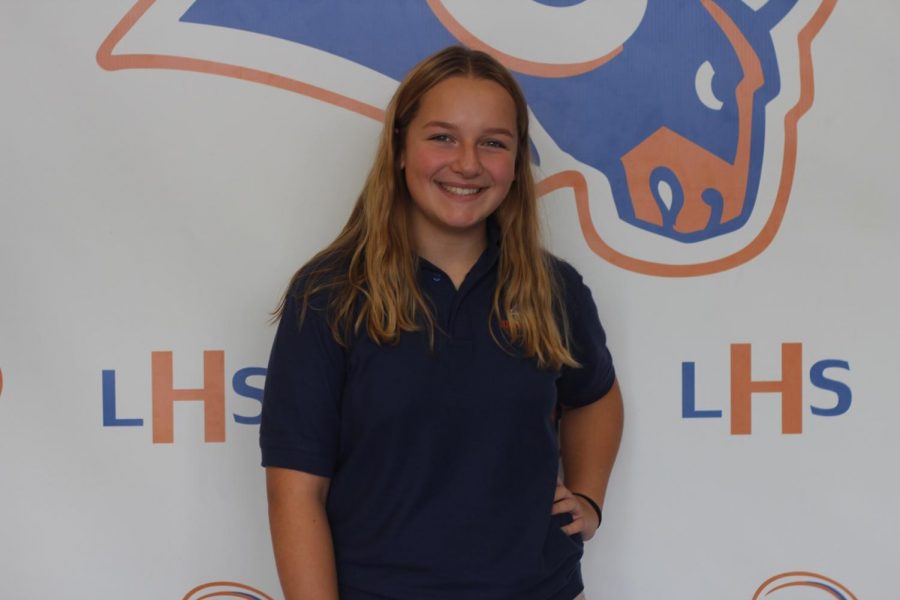 Q: What's your sign?
A: I'm a Cancer, but here's the thing --My birthday is June 21 and so like some say that Gemini's are from this date to June 21, but other people say that Cancers are from June 21 to this date. I think I'm more of a Cancer. I'm more like emotional and insecure.
Q: Do you have any pets?
A: Yes, I have a dog. His name is Milo and he's adorable. He's a Cocker Spaniel and a Poodle. He's a troublemaker but for the most part he's good.
Q: What is your dream job?
A: I don't really know what I want to do, but I don't want to say that I don't have an idea of what I want to do. I just can't get set on like one thing; but if I had to choose a dream job it would be something that involves traveling around the world. Sort of just do what I want rather tha\
n just doing it for the money. So, yeah --traveling.
Q: Who's your favorite music artist?
A: I have so many; I can listen to anything, except country. I think it really depends on what mood I'm in. If I'm in a sad mood I would listen to like Daniel Caesar. I've also been getting into Amy Winehouse recently. So, yeah --I guess it would be them.
Q: Who is your role model and why?
A: I would say my oldest sister, Sam. She just graduated college and she wants to be a physician's assistant and she really just pushed her way through college. Even with all the breakdowns she had, she just made it through, and I just want to be like her. I want to be able to do stuff like her.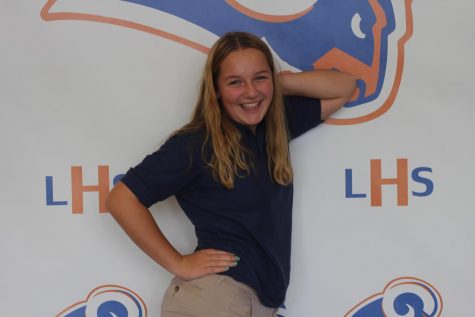 Angelica Herman, Writer
Jun 23, 2020

The Class of 2020: Senior Video

(Story)

May 16, 2020

Thanking Everyday Heroes

(Story)

Apr 20, 2020
Mar 29, 2020

RamVlogs: Corona-cation

(Story)

Mar 28, 2020

Quaran-Dining with the Rampage!

(Story)

Mar 12, 2020

Jeans for Teens Charity

(Story)

Feb 13, 2020

Wrong Answers Only: Valentines Day Edition

(Story)

Feb 13, 2020

Thank You, Veterans!

(Story)

Jan 22, 2020

Rampage in the Halls

(Story)

Dec 20, 2019

One More Christmas Lip Dub

(Story)

Dec 19, 2019

Gift Wrapping Galore

(Story)

Nov 26, 2019

Don't Get Your Tongue in a Twist

(Story/Media)

Nov 24, 2019

Wrong Answers Only: Can You Get it Right?

(Story)

Nov 04, 2019

Are You Tough Enough for Powderpuff?

(Story)

Oct 29, 2019

Ghouls' Night Out

(Story)

Oct 29, 2019

Dance into a Halloween Trance

(Story)

Jul 09, 2019

The RE19N is Over

(Story)

May 09, 2019

Diving Through The Decades: The 90s

(Story)

Apr 03, 2019

Diving Through the Decades: The 80s

(Story)

Mar 13, 2019

Speaking Out with the Guidance Department

(Media)

Feb 13, 2019

Fall in Love With Love!

(Media)

Jan 17, 2019

Get It Right or Take a Bite: Science Department

(Story)

Dec 20, 2018

Finish the Falalyric!

(Story)

Nov 21, 2018

Blast from the Past: Thanksgiving Trivia

(Story)

Oct 30, 2018

Escape the Night Filled with Fright

(Story)

Oct 30, 2018

What's in the Box: y=mx+bscared

(Story)

Oct 11, 2018

Questions: The Revival

(Story)

Oct 11, 2018

Brand New Movie Taboo: The English Department

(Story)

Sep 23, 2018

Painting More Than a Picture

(Story)