Top 21 of 2021
The year 2021 was definitely one to remember. With everyone being at home, and schools reopening for the first time in almost two years many different thoughts and emotions wondered through people's minds. If there's one thing we all can agree on is that we listened to more music and watched more TV than we ever have in our lives. Songs became hits with more than forty million listeners on streaming services like Spotify and box office numbers of movies sky rocketed. The Lodi Rampage compiled a list of the top 21 songs and movies of 2021!
Here are are some of the songs that had a huge breakthrough in the past year:
You might also recognize some of these films:
Make sure you keep an eye out for some of these up coming movies and songs:
Films:
Avatar 2
The Batman
Jurassic World Dominion
Songs:
Alice Glass – "Fair Game"
Cate Le Bon – "Pompeii"
Mitski – "Laurel Hell"
Tears for Fears – "The Tipping Point"
For more on this topic:
https://www.rollingstone.com/music/music-lists/50-best-songs-of-2021-list-1260934/
https://www.billboard.com/lists/best-songs-2021/silk-sonic-leave-the-door-open/
https://www.imdb.com/list/ls090466457/
https://pitchfork.com/features/lists-and-guides/the-most-anticipated-albums-of-2022-the-weeknd-mitski-big-thief-charli-xcx-and-more/
https://www.imdb.com/list/ls099757037/
About the Contributor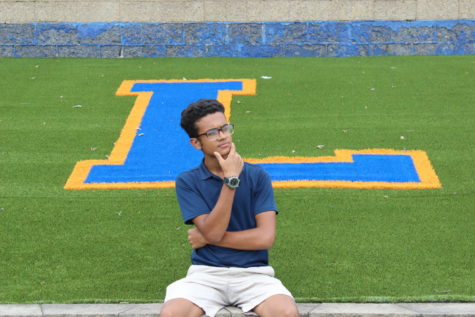 Anthony Vasquez, Writer
Q: What color could you wear for the rest of your life?

A: Red. It's a bright and fun color. It's also symbolic of important values like love.

Q:...