A Year in a Pandemic: Timeline
A year ago, a disease stormed into the world and turned it upside down. The pandemic has caused many big changes in so many people's lives. It has been a year of adjusting to many changes like online schooling. Social isolation has also been very hard on people in general, but it has shown us many of the privileges we have taken for granted.
March 2020-April 2020
The cruise "Grand Princess" is the first major case in the U.S.. Passengers are quarantined on the ship in San Francisco.
WHO classifies Covid-19 as a pandemic. The toll was 18,000 with 4,291 deaths.
Trump declares a national emergency. The order can help get the U.S. money to respond to the outbreak.
The CDC recommends face masks start being used in public.
N95 masks originally were reserved for healthcare workers, but were then able to be used by all Americans.
They realized people that are asymptomatic can still spread the disease.
May 2020-June 2020
The U.S. death toll became higher than any other nation.
The disease hit the lower and middle class regions in certain countries the hardest.
The southern parts of the U.S. were spiking in cases.
Africa hit 200,000 cases and it only took 18 days to get to that point.
Government officials still hadn't opened up the borders.
July 2020- August 2020
Iran set more lock down measures due to the death toll climbing fast.
Brazil's president tested positive after more than 65,000 Brazilians died.
The U.S. reached 68,000 cases in 11 days.
Hong Kong shut down school after a third wave was announced.
Americans were losing health insurance due to people being let go.
Cases in July were doubling the total cases of any other months.
The CDC started to try and develop some sort of plan for a vaccine.
Universities were moving back to online classes.
The global death toll passed 800,000 deaths.
September 2020- October 2020
Cases reached a high of over 51,000 due to U.S. colleges.
India was now the country with the second highest number of cases. They reached more than four million.
Cases were starting to fall except for the mid-west.
The U.S. death toll passed 200,000 deaths.
The global deaths was at one million.
NYC reopened their schools for in-person learning.
There were one million new cases recorded worldwide in three days.
November 2020- December 2020
The cases in U.S. colleges hit a quarter million.
There were now over 10 million cases in the U.S..
The CDC recorded that emergency room visits for mental health had risen.
The FDA passed the green light on at-home Covid-19 tests.
The U.K. had approved of the Pfizer vaccine.
The FDA approved Pfizer's vaccine.
The FDA approved of Moderna's vaccine.
January 2021- March 2021
Johnson & Johnson comes out with a vaccine for emergency use starting in March.
There were more than 313,000 new cases in a day.
Companies were trying to rush for more vaccine production.
States start vaccinating people 65 and older.
The CDC urged Americans to double up on masks.
The new cases fell below 100,000 which hadn't happened since early November.
Almost three million Americans received a Covid-19 vaccine.
This pandemic has caused so much stress and sadness. It is very important for us to stay together and support one another through these tough times. There is a light at the end of this dark and terrifying tunnel.
For More Information :
https://www.everydayhealth.com/coronavirus/a-brief-history-of-covid-one-year-in/
https://www.washingtonpost.com/nation/interactive/2021/coronavirus-timeline/
https://www.nytimes.com/article/coronavirus-timeline.html
About the Contributor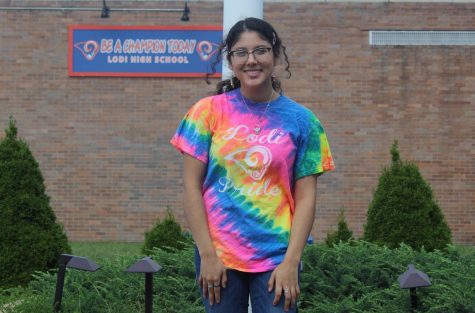 Ciara Castro, Writer
Q: What's your zodiac sign?

A: My zodiac sign is cancer which is pretty accurate with my personality because I'm really sensitive.

Q: What's...