December Sounds: Holiday Edition
Like most of us, you're probably tired of hearing Mariah Carey's "All I Want For Christmas Is You" everywhere you go during the holiday season (even if it is a timeless classic). Instead of reviewing albums, we decided to bring you holiday songs equally as catchy as Carey's hit.
Allaina's picks: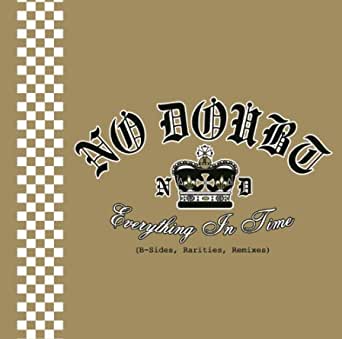 "Oi to the World" – No Doubt
Originally by California punk band, The Vandals, No Doubt's "Oi to the World" was released in 1997. I like it so much that I listen to it outside the holiday season. My father once mentioned that he couldn't escape this song upon its release when he worked at a record store, and I can definitely see why! The cover is upbeat, catchy, and can get anyone up on their feet and dancing. Plus, the cover's ska tone sets it apart from other traditional Christmas songs. 
"Snow" – New Found Glory
Rather a somber pick, I find "Snow" to be just nice and comforting. It is not about Santa or opening presents, but about self growth during the holidays. It's simple and mellow, good to listen to as you wind down from all the Christmas festivities. This song is also special to me as I discovered it during a rough patch on Christmas one year; it somehow made things a little better for me. 
Natalia's picks:
"Baby, It's Cold Outside" – Dean Martin
This is a classic song that makes you feel as if you are in the middle of a winter movie in the midst of falling in love. This song has been covered by multiple artists throughout the years, but nothing beats the original. Dean Martin's and Marilyn Maxwell's voices fit perfectly as they tell the story of two people slowly falling for each other and they do not want their night to end although they both have to part ways. 
"Winter Wonderland" – Perry Como
This catchy winter song is the perfect tune to sing while you're walking along the snowy roads in your hometown. The classical 1946 version is hard to get out of your head. The well known melody and familiar lyrics will have you feeling like a little kid once again. 
Here are some other Christmas songs recommended by students and teachers: 
Eileen Tejada: "You're a Mean One, Mr. Grinch" – Thurl Ravenscoff
Ana Radojevic: "Mistletoe" – Justin Bieber
Joary Contreras: 'It's Beginning to Look A Lot Like Christmas" – Bing Crosby
German Castro: "Mr. Heatmiser" – Big Bad Voodoo Daddy
Tianny Tlachi: "Last Christmas" – Wham!
Jean Paul Gaviria – "Happy Xmas (War is Over) – John Lenon
Taylor Hoshafi: "Merry Christmas, Happy Holidays" – *NSYNC
Jalal Alsurakhi : "Jinglebell Rock" – Bobby Helms 
Ciara Castro: "Christmas Blues" – Sabrina Claudio
Kevin Delgado: "The Christmas Song (Merry Christmas to You)" – Nat King Cole
Mr. Deverman: "Run Run Rudolph" – Chuck Berry
Ms. Zuniga: "Wonderful Christmastime" – Paul McCartney
Ms. Mazzola: "Jingle Bells (ft. The Puppini Sisters)" – Michael Buble
Ms. Curcio: "Mele Kalilimaka" – Bing Crosby and the Andrew Sisters
Mrs. Panarese: "This Christmas" – Donny Hathaway
About the Contributors
Allaina Padolina, Writer
Q: Do you play an instrument?

A: Yes. I play guitar mainly and some bass. I'm self-taught.

Q: What's your least favorite animal?

A: If I had...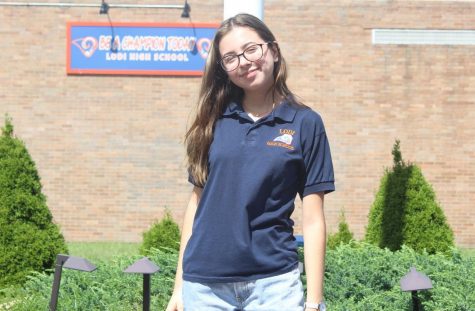 Natalia Quinones, Writer
Q: What is your goal this year?

A: My goal is to focus on my grades and mental health, and to take advantage of my senior year.

Q: How would you...