Outstanding Seniors
As high school nears its end for the class of 2020, we reflect on the varying individuals that made it so unique. Despite being such a tight knit class, students led differing paths and accomplished distinct feats in various ways. Whether it be acting as a role model for band members, showcasing artistic talent outside the art room, scoring goals in tournaments, or earning valedictorian- the impacts of every student on LHS harbors its own merit. In this short, the Lodi Rampage wanted to document some of the individuals who showcase aforementioned variety. Each one displays a distinctive walk of life and aspiration developed within these past four years. Through the accomplishments of seniors, remaining high school students are able to unearth inner inspiration. A huge thank you to every senior who made these past few years iconic. Best of luck to them in their future endeavors.
Seniors Featured in Video (in order of appearance):
Sports- Brielle Roberts
Art- Rafael Diaz
Music- Wade Buchanan
Academics- Huda Zen
About the Writer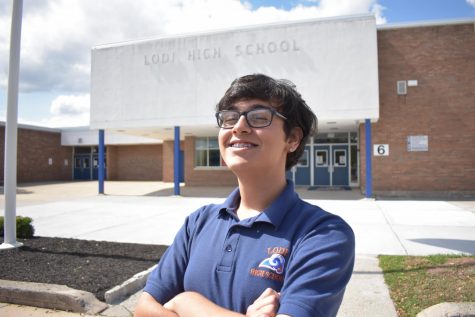 Nick Marin, Writer
Q: What is it like for you being on stage?

A: It's honestly really liberating because for some reason large crowds don't scare me and it gives me...