Brand New Movie Taboo: The English Department
Hang on for a minute...we're trying to find some more stories you might like.
If you saw the beginning of a Disney movie you have known your whole life, you could immediately guess the name of that movie, right? What about if the plot of the movie was explained to you, without the specifics? No names, no in depth explanation, just a synopsis that tells you what the movie is basically about –Do you think you could guess the movie? Well, here at the Rampage, we decided to put the English teachers' Disney/Pixar knowledge to the test! Grab a snack, get comfy, and press play to watch as the English teachers of LHS struggle to play Movie Taboo!

About the Writers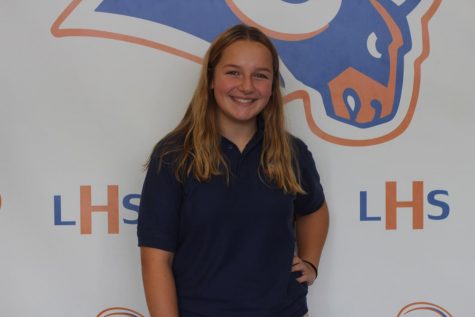 Angelica Herman, Writer
Q: What's your sign?

A: I'm a Cancer, but here's the thing --My birthday is June 21 and so like some say that Gemini's are from this date to June 21, but other people say that Cancers are from June 21 to this date. I think I'm more of a Cancer. I'm more like emotional and insecure.

Q: Do you have any pets?

A: Yes, I have a dog. His name is Milo and he's adorable. He's a Cocker Spaniel and a Poodle. He's a troublemaker but for the most part he's good.

Q: What is your dream job?

A: I don't really know what I want to do, but I don't want to say that I don't have an idea of what I want to do. I just can't get set on like one thing; but if I had to choose a dream job it would be something that involves traveling around the world. Sort of just do what I want rather tha\n just doing it for the money. So, yeah --traveling.

Q: Who's your favorite music artist?

A: I have so many; I can listen to anything, except country. I think it really depends on what mood I'm in. If I'm in a sad mood I would listen to like Daniel Caesar. I've also been getting into Amy Winehouse recently. So, yeah --I guess it would be them.

Q: Who is your role model and why?

A: I would say my oldest sister, Sam. She just graduated college and she wants to be a physician's assistant and she really just pushed her way through college. Even with all the breakdowns she had, she just made it through, and I just want to be like her. I want to be able to do stuff like her.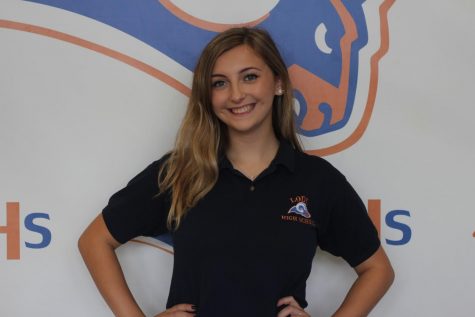 Amanda Johnston, Writer
Q: What are your plans for after high school?

A: I would like to be a special education teacher.

Q: What do you do on your free time?

A: I dance,...