Introducing The Lodi Rampage Staff!
Hang on for a minute...we're trying to find some more stories you might like.
Another year, a new staff, and The Lodi Rampage is back and better than ever! We decided to introduce the 2018-2019 staff, in true Full House fashion, by recreating the iconic theme song with our own twist. Get ready to meet this year's staff of The Lodi Rampage!

About the Writers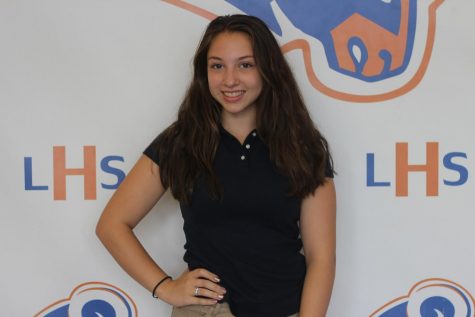 Caterina Messina, Administrator
Q: How would you describe your high school experience in three words?
A: Positive personal growth
Q: If you could have any superpower what would it be and why?
A: I would want to have super strength in order to compensate for my height. People might not take me seriously because I'm so small but I bet they would take me seriously if I had super strength.
Q: What are you most looking forward to during your second year of Rampage?
A: I'm excited to plan out videos, write editorials, and come up with great ideas that will make this year personal to our grade.
Q: If money wasn't a worry, what would you do after graduating?
A: I would definitely travel. To me, traveling and creating lasting memories and experiences is more important than any material item. It's so important to travel and witness the culture/history of other countries. If I could afford it, I would never be home.
Q: What's your favorite thing about yourself?
A: My favorite thing about myself is my ability to adapt. I feel like I can take change and embrace it. I like the fact that I am able to be alone but also don't mind a crowd. Or the fact that I could find happiness in a big city or a small town. I feel that being able to adapt is a great quality to possess.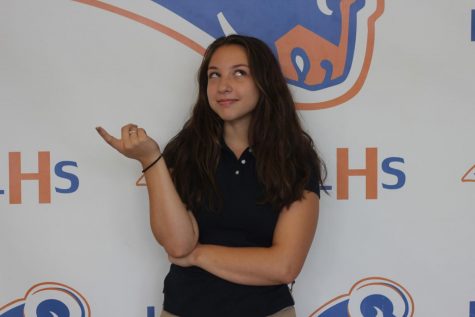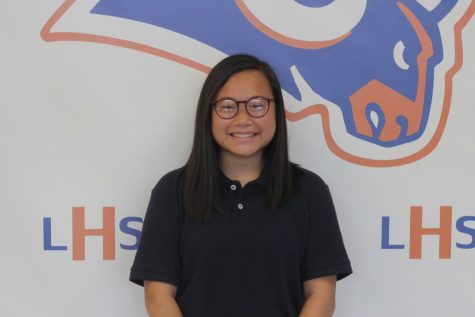 Julia Guinto, Administrator
Q: What is your favorite part of school?
A: School offers a lot of opportunities for anybody with any interest. There are so many different clubs; I feel like anyone can do anything and be anything and you can put yourself out there in many ways in school.
Q: What are your hobbies and how did you get into them?
A: Tennis, sleeping, binge watching Youtube and Netflix. One hobby that no one really knows I have is that, recently, I learned how to play ukulele. I got into it because I wanted to pick up an instrument and teach myself something and I thought the ukulele was pretty cool.
Q: What kind of music do you like to listen to?
A: All music. Everyone says that they don't like country, but there are some country songs that are bops, so I like any kind of music.
Q: What makes you happy?
A: I think seeing other people happy and pleasing other people because I always put myself in someone else's shoes. So if anybody else is happy because of something I did, then I feel that too.
Q: What is your dream place to visit?
A: I have always wanted to visit Japan, Tokyo specifically, because the culture and people are really cool and interesting to me.
Q: Are you a morning person or a night person?
A: I am tired 24/7, but I can usually stay up pretty late so I would say that I am a night person.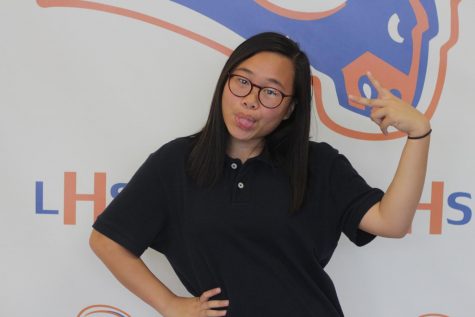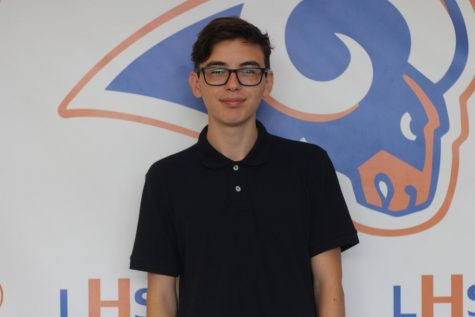 Driton Cadraku, Writer
Q: Why did you want to join the Rampage?
A: I love to edit and there were no other classes that provided the opportunity to edit in class like the one offered in the Rampage. So I thought that it was cool that our school provided a class that allowed us to edit for our school's website.
Q: Do you still feel like a junior or has it hit you that you're a senior?
A: I've always had senioritis, but it does feel weird to think that I am a senior. I know that I am, but sometimes it feels like I'm not. It's just crazy how time flies.
Q: What are three words you'd say describe yourself?
A: Funny, because I am funny.. Interesting because sometimes the things that I say are really interesting, but in a good way. And energetic because, around the people with whom I feel most comfortable, I'm always hyper and I get into funny conversations.
Q: What is the one vine that will always be your favorite? (RIP Vine)
A: Okay, it's a weird one but there's this one where they're in a supermarket and the girl zooms in and someone's face just comes in front and says 'BONQUISHA.' That one makes me wheeze. Or the guy is taking a selfie and he puts it to his dog and the dog does a smile; those vines always make me smile. 
( https://www.youtube.com/watch?v=F0hz5kzYLqY — vine for reference)
Q: What would you say is the one thing you need to survive high school?
A: Friends. I couldn't have survived these whole four years without the people that I became friends with.