Let's Be Champions Today
On Monday, November 3, all the students at LHS walked into a surprise. The Locker's Gone Wild! stole our attention just a few weeks ago and now, amongst the shiny new lockers, we have our own quotes of LHS. According to Mr. D'Amico, this idea was created in the summer to increase school pride. They got the idea from Lou Holtz, Notre Dame football coach, who had a sign along the tunnel as his players walked out, "Play like a champion today!" He used this sign to motivate all his student-athletes. Mr. D'Amico, being a big Notre Dame fan, changed the wording to motivate his own students and staff at LHS. He chose statements, "Teach like a champion," and "Study like a champion,"  to help inspire.
Mr. D'Amico believes that this will have a positive effect on our school. Seeing the different  positive sayings and messages will help to motivate the students to strive to do their best. He also believes that it will increase school spirit and pride so that students can be proud to attend LHS.  Mr. D'Amico concluded our interview with his thoughts on what it means to "be a champion."
"To be a champion is someone who strives to do their personal best in whatever it is that they choose to do; whether it be leading, teaching, or learning."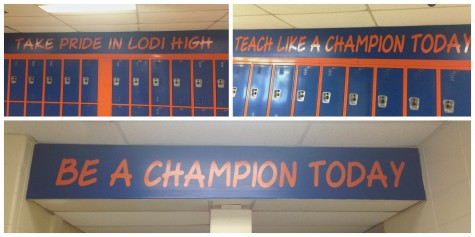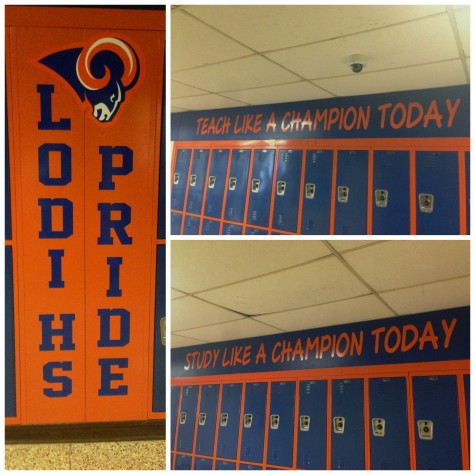 About the Contributor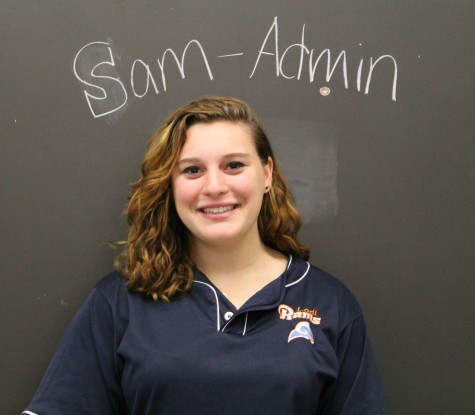 Samantha Pontillo, Administrator
Q:  What role do you have in Digital Journalism?

A: I'm an administrator.

Q:  What do you enjoy doing on your spare time?

A:  I like to read...