The Fight for an Education: Malala Yousafzai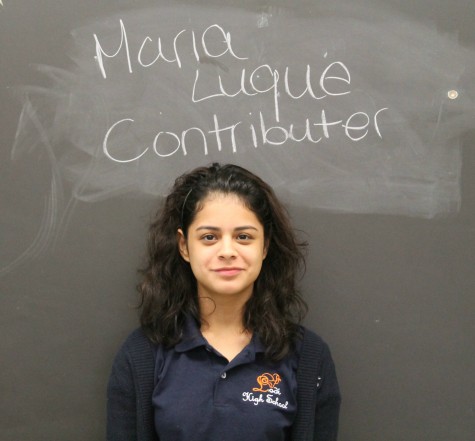 More stories from Maria Luque
Malala Yousafzai, born on July 12, 1997, in Mingora, Pakistan is a young women's rights and children's activist. Malala's story shook the world when, on October 9, 2012, she was shot by the Taliban while coming home from school for speaking out publicly about the injustices women and children face in Pakistan in regards to public freedom and education. Malala's father is an education activist and that influence rubbed off on Malala who, by the seventh grade, was taking part in an anonymous blog on the BBC website detailing life under Taliban rule. The Taliban had banned girls from receiving an education, destroying many girls-only schools to enforce this. After many political movements, girls were able to attend school again, however, many were too afraid. As Malala's anonymous contributions grew in popularity, she gained overnight popularity. She was no longer anonymous; Malala took part in several interviews and was nominated for the "International Children's Peace Prize" by the Dutch international children's advocacy group, KidsRights Foundation. This, amongst many other interviews, awards and public acts of advocacy, was enough for the Taliban to take notice. She started receiving death threats that were published in local newspapers and delivered to her house. When none of the death threats worked to frighten Malala into silence, the Taliban took action. On October 9, 2012, a Taliban gunman shot Malala while she was taking the bus home from school.
Malala survived. Receiving medical attention from doctors around the world, Malala made a miraculous recovery. Her assassination attempt sparked a worldwide outrage and the entire world knew her name. From her recovery bed, she helped Gordon Brown, a former British Prime Minister and current UN Special Envoy for Global Education, launch a petition that would demand Pakistan to deliver education for every child, call on all countries to outlaw discrimination against girls, and call on the international organizations of the world to ensure the 61 million out-of-school children would receive an education by the end of 2015. "She is the pride of Pakistan," the prime minister of Pakistan, Nawaz Sharif, said of Malala, "She has made her countrymen proud. Her achievement is unparalleled and unequaled. Girls and boys of the world should take lead from her struggle and commitment." Malala continued to work towards her vision. Malala spoke before the United Nations on July 2013, on her 16th birthday, met Queen Elizabeth II, President Obama, and spoke at Harvard University. During the October meeting with President Obama, she confronted him on his use of drone strikes in Pakistan. Malala has continued to advocate for women's rights and education for all children. Malala was nominated for a Nobel Peace Prize in October 2014 and won, becoming the youngest recipient of the award. Unfortunately, the Taliban still has Malala as a target.
"I'm thankful to my father for not clipping my wings — for letting me to fly and achieve my goals, for showing the world that a girl is not supposed to be the slave," Malala said during her Nobel Peace Prize acceptance speech. "A girl has the power to go forward in her life. And she's not only a mother, she's not only a sister, she's not only a wife…she should have an identity. She should be recognized, and she has equal rights as a boy."
About the Contributor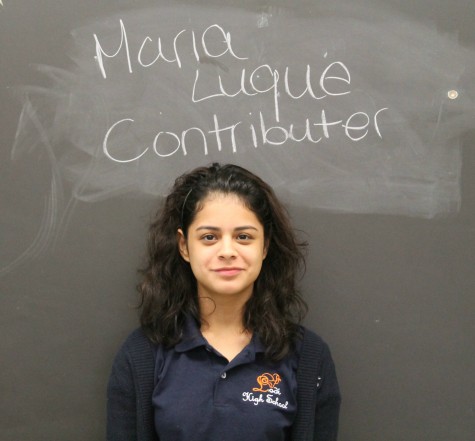 Maria Luque, Contributor
Q: What college do you plan on going to?

A: I want to spend 2 years in BCC and then transfer to Rutgers.

Q: What do you want to major in?

A: English...