Women's March on Washington

"Women have enough rights."
"What rights do women not have."
"These women are fighting for nothing."
"What's their goal?"
"Why didn't these people vote?"
All of these comments have flooded social media, news articles, and the minds of the countless spectators who witnessed the Women's March on Washington, which took place on Jan. 21, 2017, the day after President Donald Trump's inauguration. "Welcome to your first day. We will not go away," and "This is what a democracy looks like," were just some of the chants that greeted President Trump that morning.
However, there were some who were confused about the purpose of the march. The mission, stated on the Women's March website, was to "Stand together in solidarity with our partners and children for the protection of our rights, our safety, our health, and our families – recognizing that our vibrant and diverse communities are the strength of our country."  Contrary to the belief of many individuals, the march was carefully planned to ensure it would be peaceful in order to reinforce the aforementioned ideas. Don't let the title of the march fool you; the march was not only about issues concerning women, such as reproductive rights, but issues concerning many Americans. Stated on the Women's March website, the language/rhetoric used during Trump's candidacy disrespected a wide range of women of different ethnicities, people with disabilities, members of the LGBTQIA community, immigrants, and more. Participants, in response, marched for civil rights, gender equality, climate action, disability rights, and many other issues.
Still many critics also believed that the Women's March was pointless because "women have the same rights as men." However the wage gap or unpaid maternity leave are still issues in today's society that deprive women of multiple rights. One million women gathered altogether not only in Washington D.C., New York, Chicago, and Los Angeles but also in Paris, London, Amsterdam, Melbourne, and Mexico City; these major cities across the WORLD participated in this march to have their voices heard about gender equality, civil rights, and inclusion of every individual in their own countries. Reinforcing the rights women have gained over the last century, as well to shed light on the rights women still do not have, was part of the purpose of the march.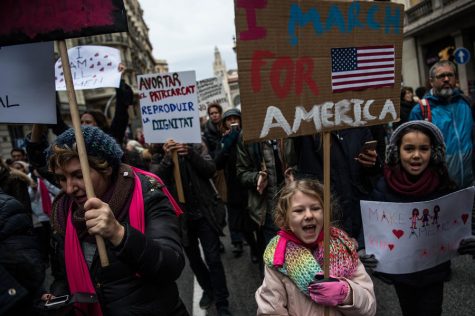 All of these women were marching peacefully for a reason, but many of the marchers were concerned over the action that President Trump would take on the funding of Planned Parenthood. Defunding Planned Parenthood, an organization that provides affordable reproductive healthcare, would have many repercussions on the five million individuals that use their services. However, supporters of this action, like Republican Paul Ryan, Speaker of the United States House of Representatives, stated, "We don't want to commit taxpayer funding for abortion, and Planned Parenthood is the largest abortion provider."  Interestingly though, only 3% of Planned Parenthood's services are abortions and the rest are affordable contraceptives, prenatal care, breast exams, pap-smears (cervical cancer screenings), and much more. In addition, it is illegal for Planned Parenthood to use the money they are given from the government which are taxpayer dollars to use on abortion services. Defunding Planned Parenthood, will only defund its other services, such as prenatal care and STD testing, which they have been providing for the past 100 years.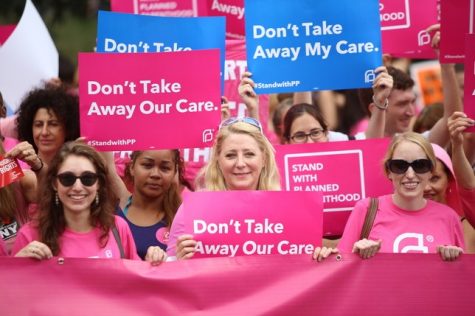 If you want to make a difference and have your voice heard, the Women's March on Washington organizers have created "10 Days of Action." Every 10 days a new action such as, organizing peaceful protest huddles or sending postcards to senators, will be in place to help this new administration understand that women's rights are human rights.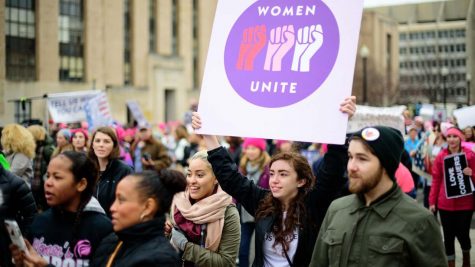 Information was gathered from:
http://www.cbsnews.com/news/president-trump-tweets-womens-march-why-didnt-these-people-vote/

http://www.cnn.com/2015/08/04/health/planned-parenthood-by-the-numbers/

https://www.plannedparenthood.org/

https://www.womensmarch.com/

http://www.slate.com/blogs/the_slatest/2017/01/27/the_march_for_life_was_a_top_story_in_conservative_media_today.html
About the Contributor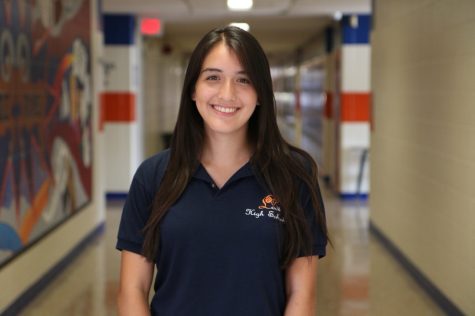 Hasmin Llamoca, Administrator
Q:What is your favorite passtime? A: Hasmin enjoys dance and Netflix.

Q:Why did you join Rampage? A: Hasmin saw it a couple times and thought it was...