This is No Piece of Pie…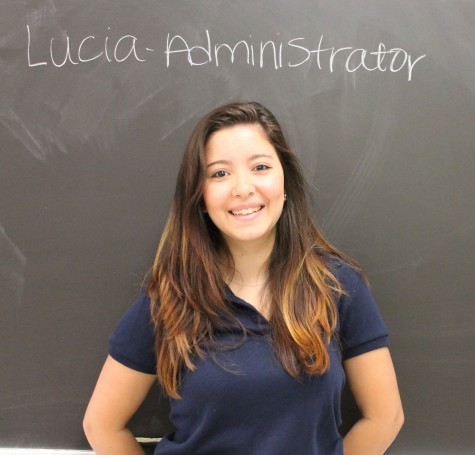 More stories from Lucia Baez
Andrew Shahine gives The Lodi Rampage an insider's look to having an important leadership position in marching band: The Drum Major. Although his experience is only a couple of months old, his knowledge and passion for the sport is certainly vivid and growing. He says it is a lot of work and dedication, including three practices per day from six to nine p.m., and stressful at times, but it always pays off and the reward is invaluable.
There is, of course, a certain criteria that needs to be met in order to be a drum major. Some of the main factors include:
Being able to conduct a steady tempo; everyone on the field watches the drum major and if he or she is off, then so is everyone else.
Knowing the commands and giving them; drum majors tend to run the practices and are aided by the instructors.
Last but not least, a drum major must posses a leadership quality as he/she is leading the entire band.
At Lodi High, in order to be a drum major one has to go through a tryout and interview process. Andrew attended a four day long band camp over the summer where he learned more about conducting, leading, and commanding. They were four lengthy, activity-filled days, each concluding with a concert and bands like Canadian Brass performed.
It has been Andrew's dream since freshman year to become drum major. As his sophomore year progressed, his resolve and reason to do it built: "I wanted to be there for the band as much as possible, this position allowed me to be the most involved and helpful I could be to my bandmates." This position, to Andrew, means being a mentor and a role model, not only for his fellow band members, but for anyone who shares Andrew's dream.
Andrew also shared some advice for future drum majors and anyone who would like to try out for the position. He says, "You really have to work hard; Ms. Macri will notice who really wants this position and who is just there to be there. Also, watch your current drum major because you can learn a lot from him or her. Last but certainly not least, have spirit! Have a good reason to do this; don't just do this for the title! You will be asked in the interview why you want to do this and it is probably the hardest question."
Marching band attended their last competition of the season on Sunday, October 19. The Lod Rams did great, going in with a rank of five out of six and leaving with a rank of four out of six.
Andrew gave us one last comment, he told us to come out and see the competitions because we will have a blast and warned the juniors and seniors for their next prank: Face Pieing.
About the Contributor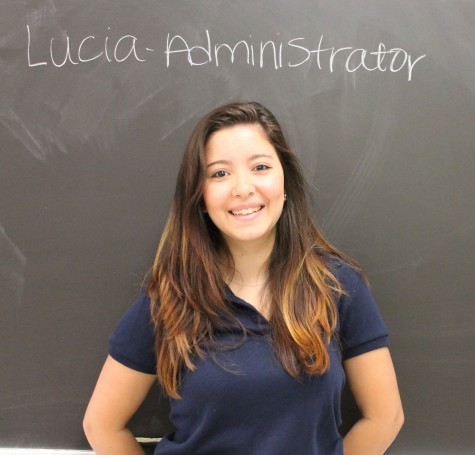 Lucia Baez, Administrator
Q: What do you like to do out of school?

A: Reading, writing poetry, volunteering, bike riding, and baking.

Q: Where do you see yourself in a year?

A:...