A Legacy Lives On
Two years ago, Lodi lost a local legend. Coach Billy Masopust was more than a coach, he was a friend, a brother, and a great man. For three decades, two things were synonymous: Lodi sports and Billy Masopust. Now, thanks to the administration at Lodi High School that will never change as they have named their court after Coach Masopust. This is just a tiny nod to the great legacy Coach Masopust left at LHS. During his career at Lodi, Mr. Masopust was a physical education teacher and coached girls basketball and football. In a 1993 interview with The Record, Coach Masopust said "I don't have any kids. I'm not married. These have been my kids over the years. I'm happy for them, and in return, I hope they're happy for me," showing his selflessness, love for coaching, and love for his community. Mr. D'Amico, principal of LHS, shared his thoughts about Coach Masopust. "Coach Masopust's Legacy is hard to describe in words.  He was a larger than life figure at LHS.  If I had to choose a few words that would define the legacy of his teaching and coaching they would be:  Determination, Courage, Integrity, Compassion, and Family. Coach Mas was an all around great guy." Now every time a Lodi athlete steps out onto Coach Masopust Court they won't only be showing their Lodi pride but also carrying out the legacy of Billy Masopust.
About the Contributor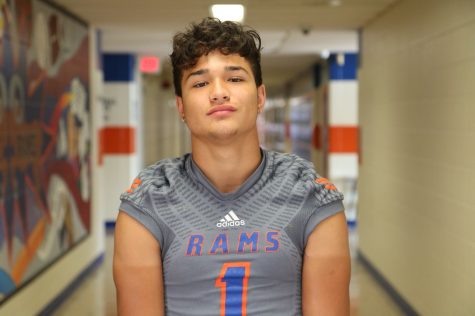 Chris Caban, Author
Q: What are you most excited for this school year? A: Chris is most excited for wrestling during this school year. He is also excited to leave early. Chris...