Tis' the Fall Sports Season
On Sept. 9, Lodi High School kicked off the 2016-2017 school year with their fall pep rally. When the crowd finally settled in the bleachers, Mr. D'Amico had everyone pause for a moment of silence for the Lodi High School Alumni, Jon Perconti and Angel Pena, who had fallen during the attack on 9/11. When he concluded the moment of silence, all varsity sports walked onto the field as they acknowledged their seniors' last fall pep rally. The fall sports that participated in the pep rally and showcased their seniors were Girls Tennis, Girls Volleyball, Girls Soccer, Boys Soccer, Football, and Cheerleading. The following seniors were recognized for their achievements in their sports: Tennis – Erin Gamadia and Caroline Nowak; Volleyball – Nicole Salvatore, Lila Reginald, Nicolette Maggiore, Chantal Carpio, Albina Osmani, and Janiya Clay; Girls Soccer – Kayla Oakley, Amanda Najbar, Kim Coronel, Leyla Durmus, Dahana Rene, Breeana Douglas, Hasmin Llamoca, and Kathy Villanueva; Boys Soccer – Salah Ahmed, Adrian Davila, Alexis Gomez, Daniel Hernandez, Davidson Rene, Mason Rivera, Elijah McCarthy, Antonio Rodriguez, Matias Rodriguez, Jeff Salazar, Anthony Samaniego, Bryan Williams; Football – Brandon Coba, Matt Santana, Dayshawn Cunningham, G Richil, Tyler Moravick, Miguel Suarez, Albi K., Phacad Smith, Chris Caban, Lewis Garcia, Kris Borjas, and Pedro; Cheerleading –  Kailyn Anderson, Genesis Caro, Asia Coar, Aliyah George, Briana Giordano, Rachel Leto, Gia Manno, Kaitlin Reagan, and Akyra Rice.
The Lodi Rampage would like to wish all the fall sports Good Luck in their seasons and may the seniors have a great last year!
About the Contributors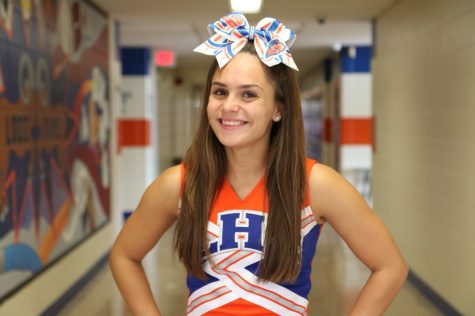 Gia Manno, Administrator
Q: What are you most excited for your senior year? A: "After looking forward to being a senior for the past 3 years, I would have to say I am most excited...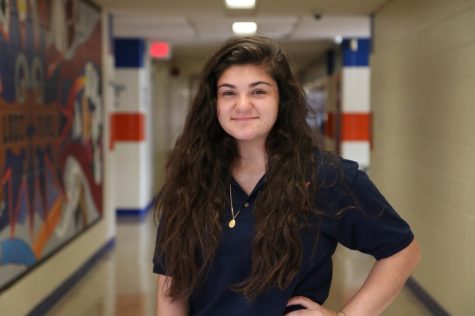 Rachel Leto, Author
Q:What are you most passionate about in school/life? A: Rachel feels the strongest about her family and friends. Spending time with her loved ones makes...